KES Rapid Response
05/04/2019
KES to the rescue!
KES were called to a site where a building was being knocked down with a supply board and various pieces of electrical equipment still attached. The outcome of this was that the supply board which was needed to further the project was rendered unsafe and not suitable to continue. As you can see in the picture to the top right it was not left in any fit state to be used for the rest of the build.
Our electrical engineers were quickly on site to evaluate the situation. After surveying and discussing the requirements of the ongoing build it was discovered that alongside safely re-instating the supply an upgrade was also needed. It was found that the old system was using cartridge fuses, these have a longer delay in stopping the supply than more modern options. It was decided to upgrade to MCB (MINIATURE CIRCUIT BREAKER) as these have a much shorter activation time, making the circuits safer. This was accomplished by installing one of our Mains Distribution Assemblies (MDA). Pictured on the bottom right this is a double door metal enclosure housing a 125amp isolator and an 8 way pan assembly where the MCB's will be mounted. Also to improve safety and efficiency a 240v RCBO (residual current circuit breaker with over current protection) protected socket was also added to the MDA. Previously this had been a stand alone socket mounted to the side of the pillar. By incorporating this into the design of the MDA it saved space and increased usability.
Once our engineers had understood the requirements above a quotation was quickly drawn up and our factory was put to task to provide the solution. Completed the same day and delivered to site to allow KES electrical engineers to safely re-instate power and allow to client to continue with their project.
We are always happy to help in anyway we can and our skilled electrical engineers can find the optimum solution for any project in a timely manner.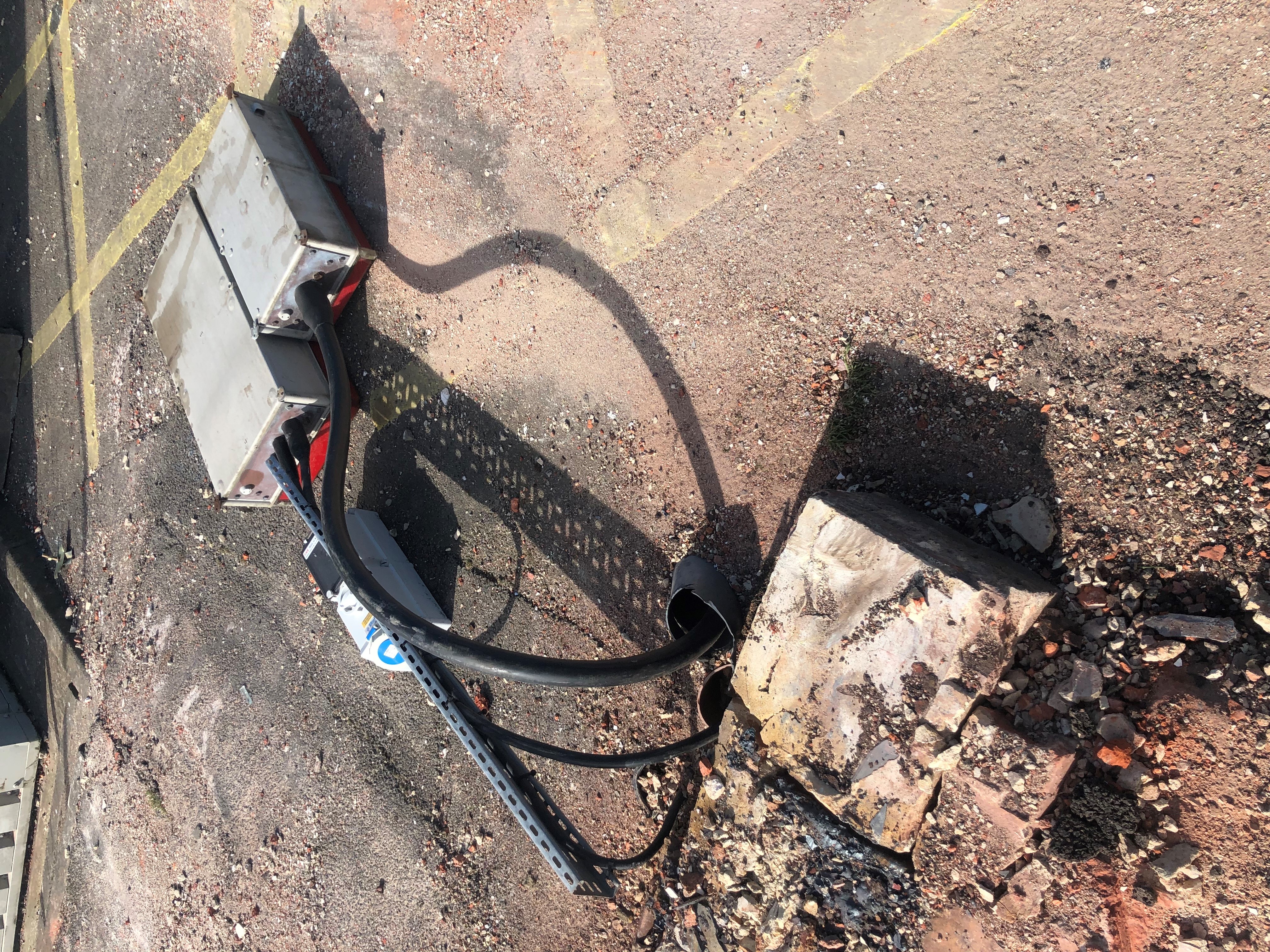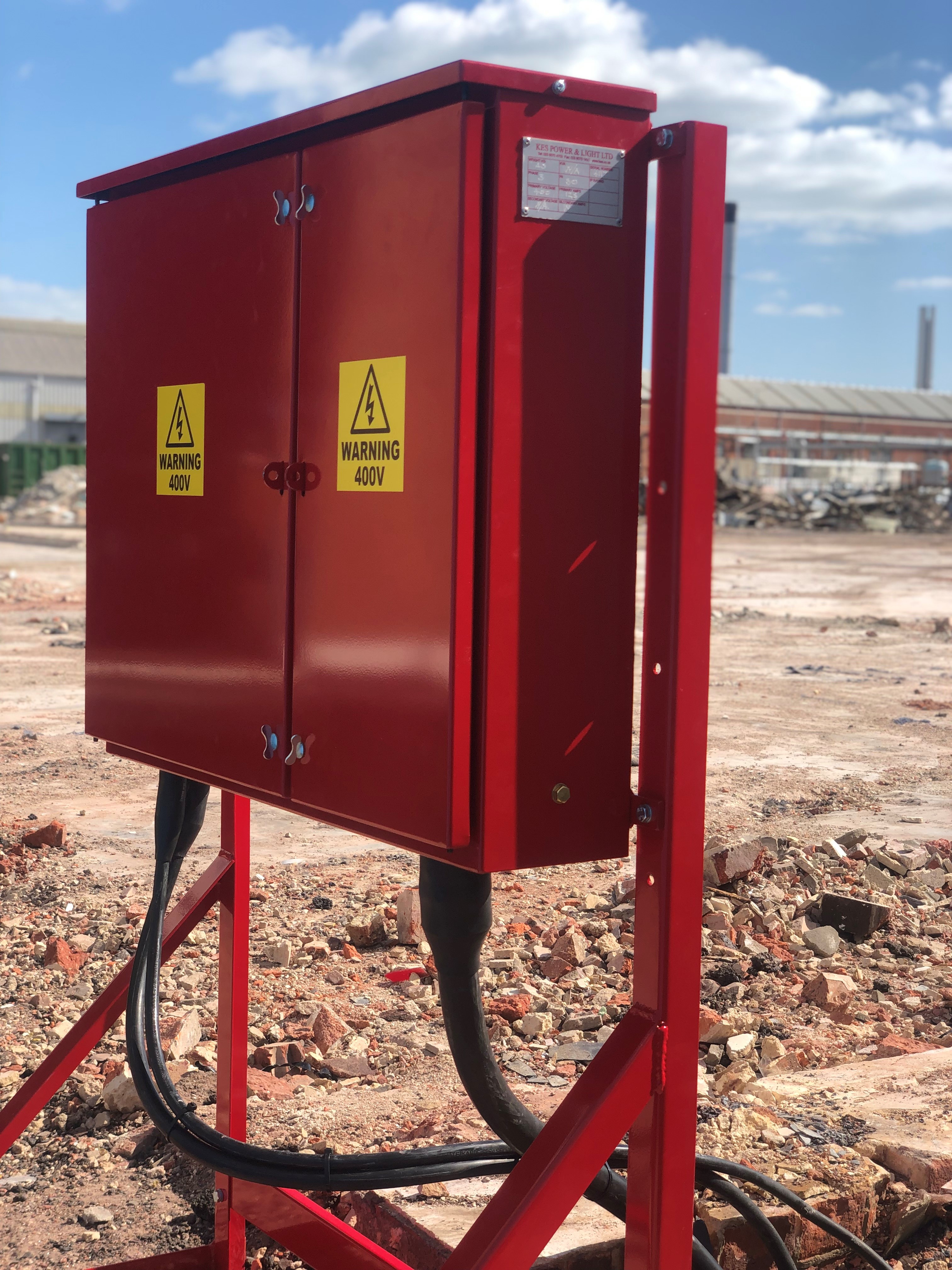 Who We Work With
Get In Touch
Get in touch to place an order or discuss your project with our experts
Call Us 02380 704 703
Email Us sales@kes.co.uk
Need Help Finding A Product?
Try Our Online Search Wizard…