KES Power & Light down the docks again!
10/05/2019
KES Power and Light down the docks again!
KES have been called into action again in assisting at Naval dockyards. We have been involved in many projects before, from manufacturing and installing dockside service units to emergency call outs to re-instate supply. Not an emergency this time, thankfully, but we were asked to assist in
the manufacture and install of dockside re-fit units.
These units are to be used when the always busy docks have ships in to be fitted out and serviced. Alongside the dockside service units, which are used to power either whole ships or a combination on auxiliary power, these re-fit units will be used to power the work being carried out on the ships in excess of normal running power supplies.
As you can see from the pictures there is a lot going on inside these and they allow several power needs to be met. With multiple connection points, breakers and metering they allow for the safe operation and monitoring of the power distribution in the docks. Designed with the demanding marine environment in mind, suitable IP and IK ratings have been met with these distribution panels.
Once completed our electrical engineers are on site to install and ensure the safe commissioning of these units into the Naval dockyard. All relevant information on the panels will then be handed over to the on site engineers. We always like a challenge and with the tight lead times and and high safety standards needed our team are proud to have met the customers exacting needs.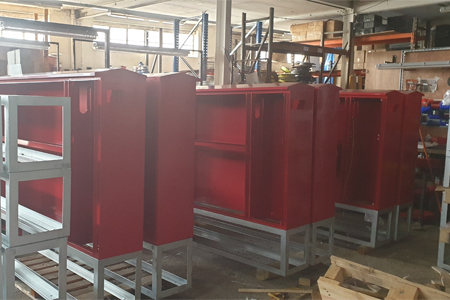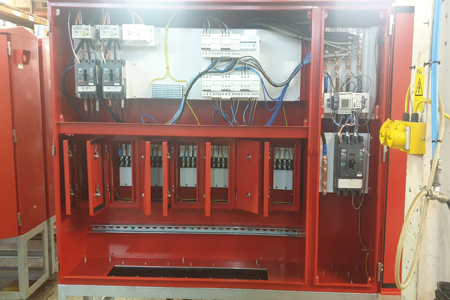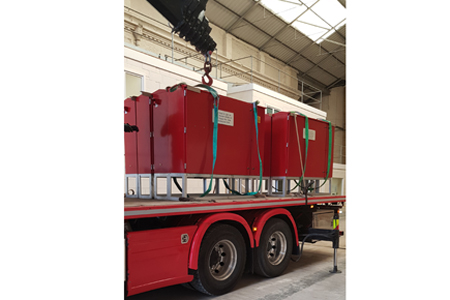 Who We Work With
Get In Touch
Get in touch to place an order or discuss your project with our experts
Call Us 02380 704 703
Email Us sales@kes.co.uk
Need Help Finding A Product?
Try Our Online Search Wizard…