KES Black Friday 2019!!
28/11/2019
Get in touch now!
We have Black Friday deals on the PCE all black Midnight range. From plugs and sockets to distribution units, the entire range is available.
Contact our sales team for more information!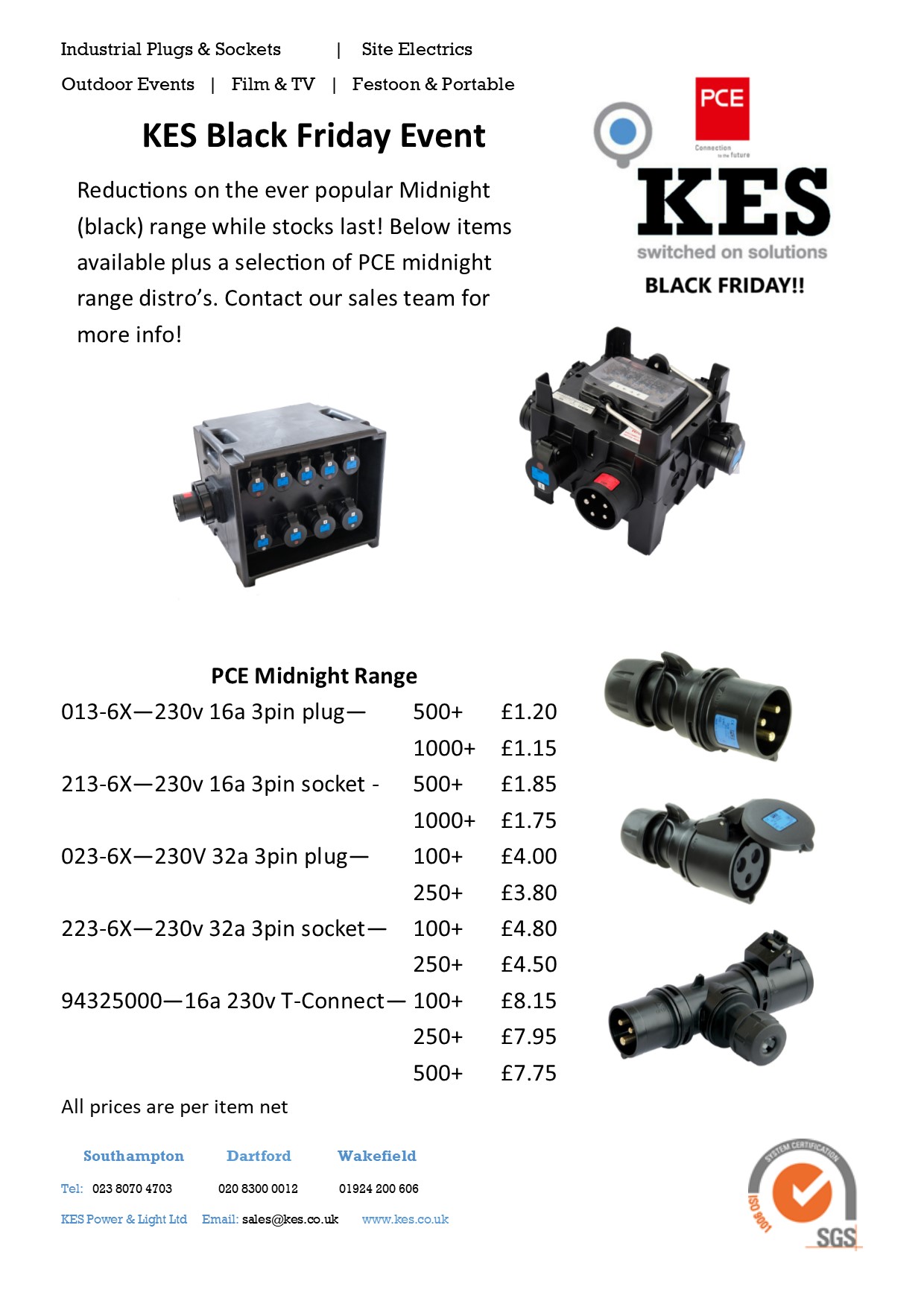 Who We Work With
Get In Touch
Get in touch to place an order or discuss your project with our experts
Call Us 02380 704 703
Email Us sales@kes.co.uk
Need Help Finding A Product?
Try Our Online Search Wizard…