Featured Product
New H-Connect
26/07/2022
Commonly known as a 16A splitter, the all black H-Connect from PCE Austria offers a handy solution for power distribution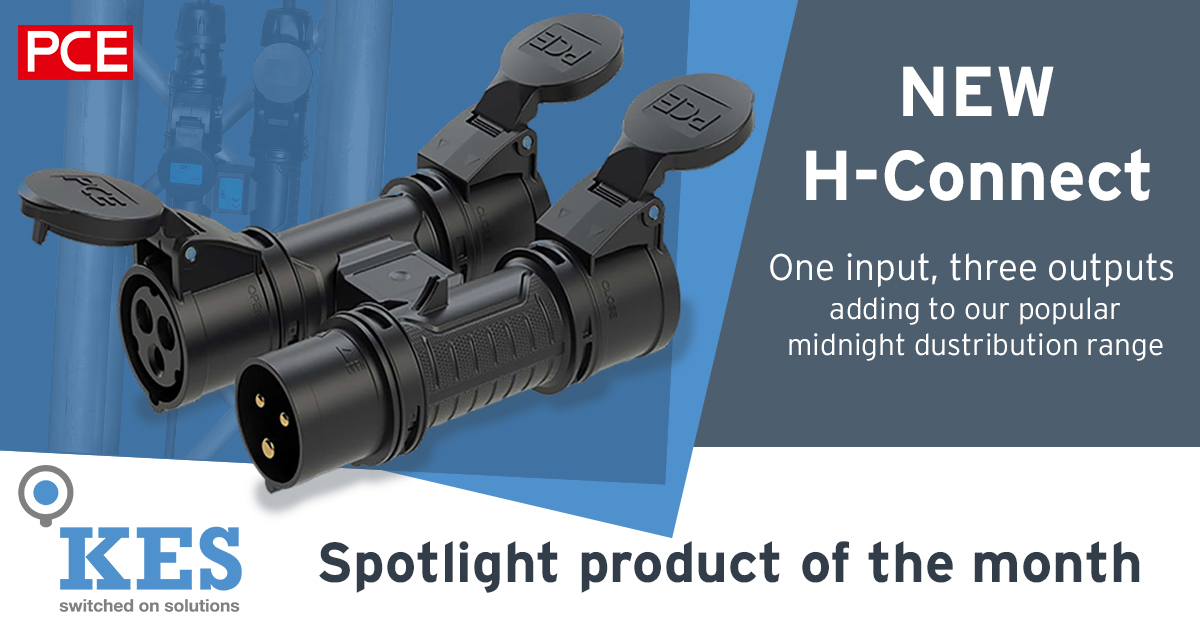 This year we launched the all new PCE H-connect, which we have worked closely on with PCE in Austria to add this to our range of distribution solutions. The H-connect has one 16a 230v 3 pin power inlet and 3 x 16a 230v 3 pin sockets providing more flexibility in the midnight splitter range. The ergonomic design incorporates a slot to allow either Velcro straps or cable ties to be used to anchor where needed, with the H-connect being able to sit within the width of standard 290mm truss or be affixed to scaffolding and lighting rigs. As always with PCE products this is robustly designed and able to withstand the challenges of the events industry.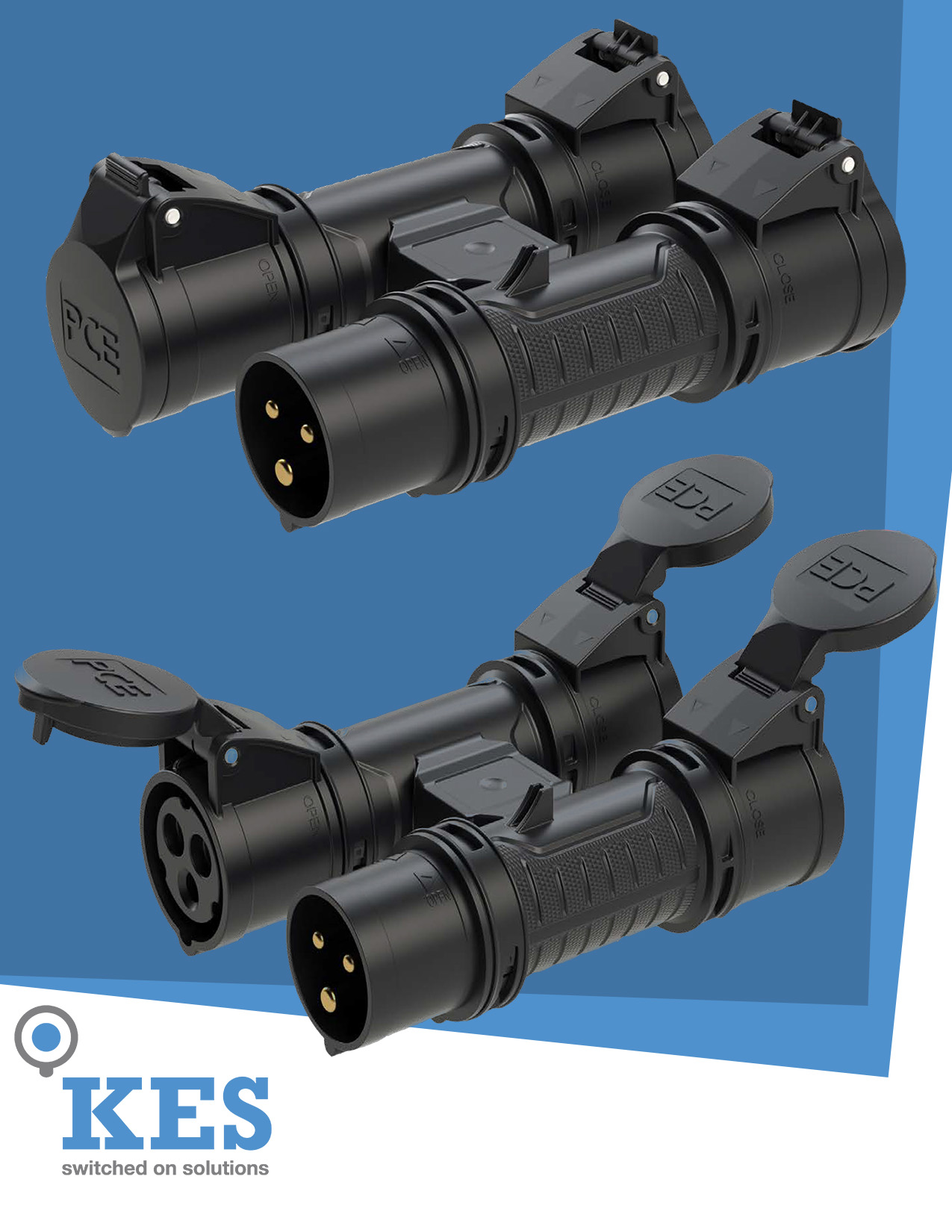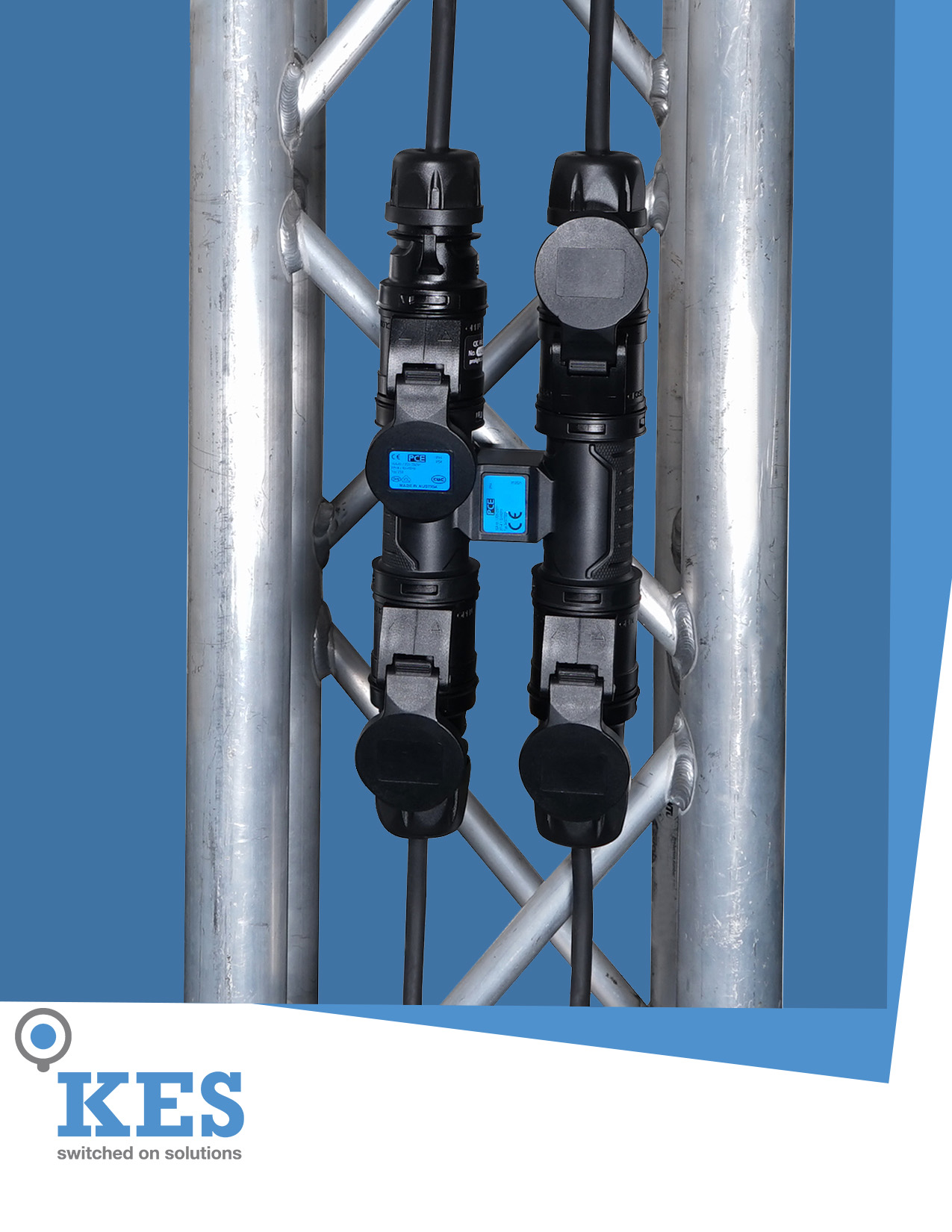 Who We Work With
Get In Touch
Get in touch to place an order or discuss your project with our experts
Call Us 02380 704 703
Email Us sales@kes.co.uk
Need Help Finding A Product?
Try Our Online Search Wizard…