Be careful out there!!
24/04/2019
Counterfeit PCE
We are all aware of the dangers of counterfeit / falsely labeled electrical equipment within the industry. Whether this be cable claiming to be what it isn't or in our case PCE industrial plugs and sockets. Having happened a few times in the past KES have managed to source the offending PCE equipment and send it to them for testing in Austria. Although relevant safety markings and certification is claimed on these plugs and sockets they just don't meet up to them upon testing. This can be either IP rating, BSEN standards or the quality of the materials used.

KES were recently approached by a sourcing team from one of our wholesaler customers and it turned up exactly this problem. They were innocently asking if we could source the product on the below right. It comes with it's own branding, but on searching for the brand no information could be found. They then looked at the product code and saw "61152/PCE" and also "made in Austria". As we are the UK agents for PCE industrial plugs and sockets and PCE are indeed based in Austria they contacted ourselves to see if it could be sourced. When the picture reached us we instantly recognised it as a counterfeit interlocked socket claiming to be PCE.

Looking at the PCE interlocked socket at the top right you can see what an official PCE product looks like. So if you are in search of a PCE product the things to look out for are:
1. The product code will be a combination of letters and numbers bit will not involve PCE. The product below right for example would be "61152-6" if an actual PCE product. 2. The branding will always be PCE and not another companies.
3. It will show made in Austria. 4. It will only have one product code and not two.
As mentioned this was an innocent mistake by the wholesaler looking to source something brought in by a customer and is an easy mistake to make, so be vigilant when purchasing! We are also always happy to help if you have any doubts about the PCE range being offered to you.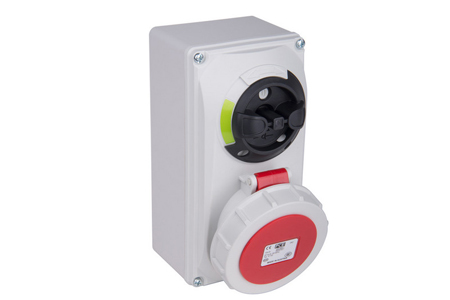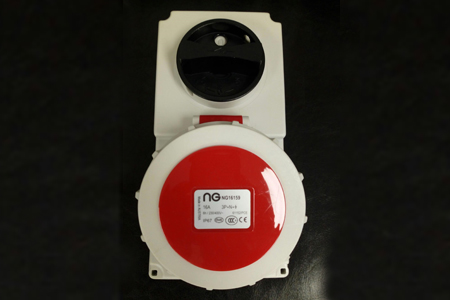 Who We Work With
Get In Touch
Get in touch to place an order or discuss your project with our experts
Call Us 02380 704 703
Email Us sales@kes.co.uk
Need Help Finding A Product?
Try Our Online Search Wizard…